Posté par merzougahotel le 10 juin 2007





 
Hotel set in the sand dunes of Merzouga. Information on rooms, location, rates and dromedary excursions throughout the southern region of the country 
RIAD à MERZOUGA
VOYAGE AU DUNES DE MERZOUGA
A friendly, family-run kasbah, this is the favourite base to see the Merzouga dunes of the Sahara desert
Accommodation: Options to stay in either standard en suite rooms or suites
Meals: Good quality Moroccan dishes. We quote for half board but lunches or picnics are available at very reasonable prices.
Activities: Excursions to the dunes by camel or 4×4, with options of overnight stay in standard or luxury nomads' tents. One day trek with camels (walk or ride): departure around 9 a.m. to a small oasis where you will have lunch, return to the hotel after sunset in the sand dunes. For the more adventurous, camel treks of up to seven days' length may be arranged.
As well as trips to the sand dunes, we recommend you visit the Marmar marble works near Erfoud, where a superb black fossiliferous rock is polished and sold. Bird-watchers will enjoy this area, especially the lake Serji, when it has water (usually in the winter).
 Click on this link for more information  CLICK 

 ***************************************************************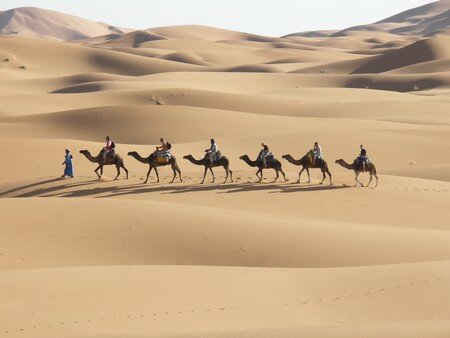 Hotel Ksar Bicha hébergemnt restauration excursions location. au porte du sahara et en bordure dunes du maroc nommees l'ERG CHEBBI l'hotel ksar bicha vous offre une halte agreable à la decouverte du desert 
 Ksar Bicha Riad vous propose de partir » hors des sentiers battus » à la découverte de différents coins cachés dans le  desert de  merzouga au volant d'un véhicule 4×4 ,quad ou sur le dos d'un  dromadaire pour une randonnée chamelière sur l'itinéraire des caravanes pour Tombouctou au rythme mesuré, qui vous donnera un aperçu des richesses secrètes et le silence du  desert, dans un espace de sérénité… 
SandBoarding in merzouga dunes
Hotel Merzouga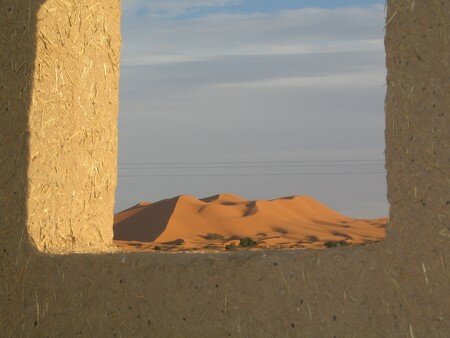 Hotel set in the sand dunes of Merzouga. Information on rooms, location, rates and dromedary excursions throughout the southern region of the country.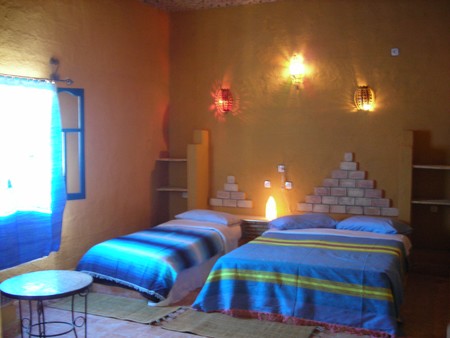 The ksar Bicha is located just outside the villageof Merzouga only a few steps from the Erg Chebbi.
 The double and triple rooms, all with private bath, are clean and comfortable. And for families in search of a night under the stars, ksar Bicha invites its guests to sleep on the terrace or in a tent, or experience the desert in a bivouac. Accommodation is half board. The cost of the pack trips varies with the size of the group and length of stay.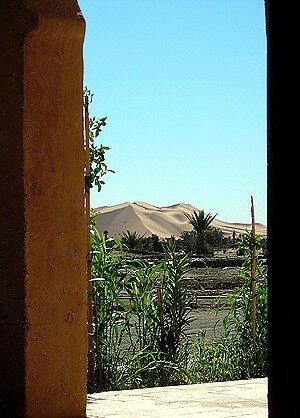 KsarBicha Hotel Merzouga Aux portes du désert, cet hôtel de style berbère s'inspire de l'architecture locale des kasbahs, il est la base idéale pour découvrir la région envoûtante du Grand Sud,Point de départ exceptionnel pour partir à la découverte des oasis, des dunes de sable, des mines, des villages berberes, des palmeraies et des nomades, qui font toute la richesse de cette région.